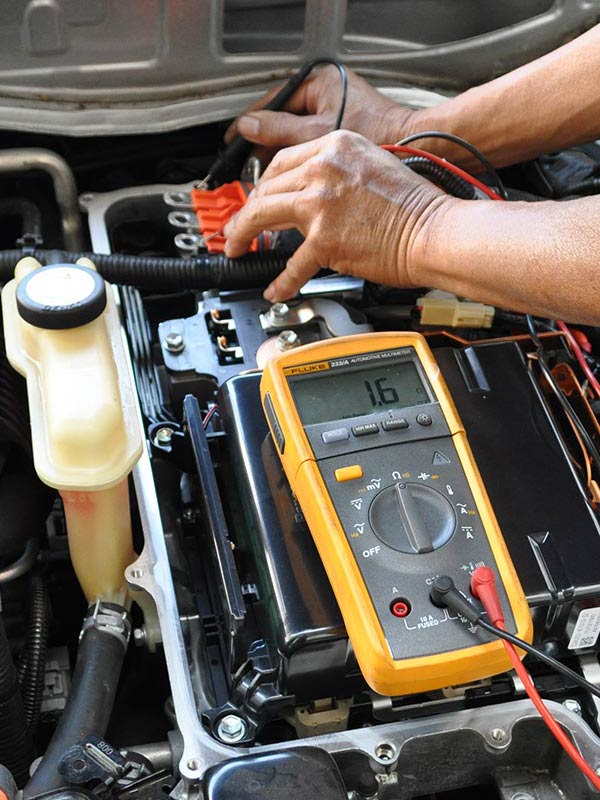 Hybrid Car Repair, Performance, and Maintenance
Over the past 2-3 years, we have encountered more and more Prius owners (as well as a few others) that have reported a significant drop in the performance of their hybrid car and its battery. While we think that the Prius is a great vehicle, it is true that dealerships don't always explain how to properly maintain the most optimal performance from your car, as well as how to extend the life of your battery so that it doesn't need to be reconditioned.

Hybrid vehicles typically use Nickel-Metal Hydride batteries to power them. This is great for extended mileage and efficiency, but the thing that is rarely explained is the fact that over time, these batteries will experience voltage depression and begin to form crystals within the cells. When this begins happening, it decreases the amount of charge that the battery can hold, and over time you will see a steady degradation of the battery cells and its performance.

If you have experienced this, we can recondition your battery to return it to near its original capacity and restore some efficiency and power to your vehicle. This option is much cheaper than purchasing a new battery from Toyota, and they will not recondition the battery like we can. To avoid voltage depression from happening in the future, your vehicle should be driven on a regular basis. Every day, if possible. The longer a car sits without use, the more potential there is for crystals reforming.

It's important to remember that hybrid cars have both a gasoline and an electric motor. While these vehicles are much more efficient than the standard gas-powered car, it means that they need to be serviced in a specific way. Masaki's Automotive has maintenance plans available for you to keep your hybrid running at its best. These maintenance programs will allow us to service both motors along with other standard things like coolant, brake fluid, air filters, etc. Please click the button below to request an appointment and we can help keep your hybrid car in top shape!

Masaki's is an authorized reseller of Enno brand hybrid batteries for Toyota, Honda, Nissan, Ford, Chevrolet, GMC, Cadillac, Subaru, Porsche, VW, Lexus, & Doge/Chrysler. Please call for pricing. 808.943.1550.